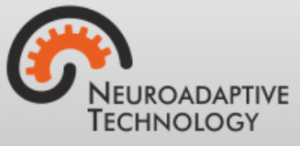 The third conference on Neuroadaptive Technology (NAT'23) is scheduled to take place later this year, on October 10th-12th to be precise.  Thanks to the pandemic, it's been almost three years since our last event in Liverpool, the proceedings of which were published at the end of last year.  Because of the enforced break, my co-organiser Thorsten Zander and myself have thought carefully about the format and focus of NAT'23 and how the meeting can advance the field and be as useful as possible to the research community.
The format of the first two meetings took the traditional format of a small academic conference with a single session of speaker presentations over two-and-a-half days.  We also invited many keynote speakers (relative to the size of the conference) as a strategy to draw together disparate strands of research related to NAT, from Brain-Computer Interfaces to Neuroergonomics, taking in technical issues like EEG Signal Processing and societal implications around Ethics and Privacy. This range of research that pertains to NAT is reflected in our edited collection, which includes contributions to the 2019 conference, abstracts from both 2017 and 2019 meetings, and a couple of review chapters to define NAT and question how the development of this technology can enhance human-computer interaction.  Having constructed this 'base' (so to speak), we plan to turn our attention to next steps as we look to the 2023 meeting and beyond.
NAT is now well-defined as a closed-loop neurotechnology that is capable of real-time neurophysiological monitoring and delivering implicit forms of human-computer interaction.  This technology has widespread applications, from safety-critical performance to entertainment and digital health.  This closed-loop neurotechnology requires expertise from various disciplines, such as, neuroscience, engineering, mathematics, and computer science.  And that is a fundamental challenge for this conference, because conferences are built around research communities (and vice versa), and those communities are generally defined by convergence, with respect to topics, theories, or methods.  Whereas the type of multidisciplinary research that is the norm for NAT is characterised by the divergent methods being applied in the service of a common goal or question.
Therefore, we are pushing for a closer connection between people working on NAT and the development of NAT applications, and researchers in the field of AI.  We believe that AI is fundamental to how NAT will develop and evolve over the next ten to fifteen years – and we're looking to start that dialogue and convergence with the 2023 NAT Conference.
You can find more details about the conference and how to register here.